Coffee Tables: Discover the Ideal Piece to Complement Your Living Room Design
A living room without a coffee table as a centrepiece is a lot like putting on a gorgeous evening outfit and then skipping on the make-up. It simply looks unfinished. This room just makes no sense without all the pieces that make it functional enough for living. The coffee table is a very important element as drinking coffee is one of the best little things in life, I'm sure you'll all agree. Considering it's such a needed furniture piece, the search for the perfect coffee table can be an incredibly difficult one. Not because of the lack of options to choose from, on the contrary.
Style
By now, you've probably decorated your living room in a certain manner. If you want something to complement your sleek, minimalist interior, a contemporary coffee table for sale with extra storage space underneath, will help you keep clutter at bay. Rustic, traditional spaces can benefit from a raw, wooden table that's either genuinely antique, or has dents and signs of distress put there on purpose. On the other hand, if your living room is decorated in an eccentric fashion, try to think of some alternative options for a coffee table. Everything with a straight, horizontal purpose can be used as a coffee table. Like for instance, a wooden crate, or a wine barrel – just make sure you coat them with a finish as a way to make them more appealing and preserve their longevity.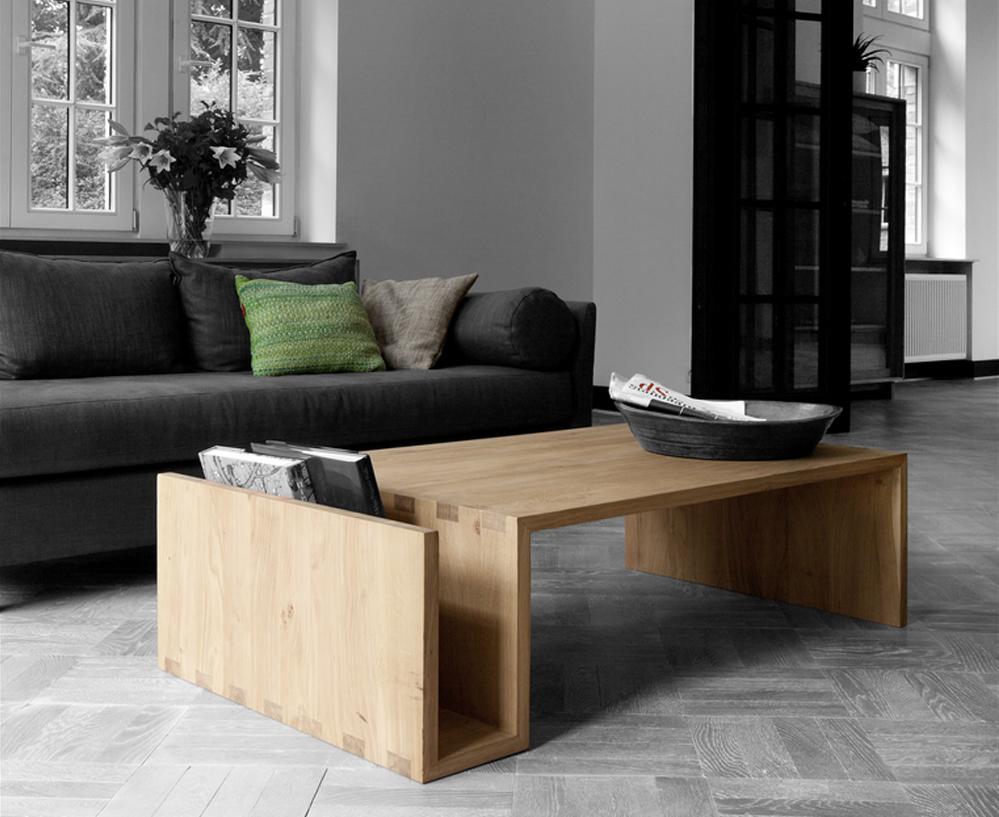 Materials
Just like all furniture pieces, coffee tables can be made of a variety of materials. Depending on the effect you want to achieve, and your living room conditions, you can choose a wooden, metal, plastic, glass, or even a rattan table. Contemporary coffee tables are usually made of rich woods like walnut, oak and maple which are not only a guarantee for durability, but also provide the kind of elegance a contemporary space needs. Wood, in general, helps give the space more warmth and cosiness. Glass tables on the other hand, are most common in modern spaces and small rooms as their translucent design helps visually enlarge the space. However, they might not be the safest choice if you have small kids running around.
Size
Of course, it's also important to consider the size of the table and how it affects the flow of movement in the room. If you have a spacious room, you can easily fit a large coffee table, but you need to be careful that it doesn't overpower the rest of the furniture. If you feel like it might be too much, sometimes a pair of smaller matching tables can look better than a single, bulky piece. If you have a smaller living room, you don't want your coffee table to compromise the little space you have available. In that case, before buying the contemporary coffee table for sale you have set your heart on, make sure that the distance between the coffee table and the seating furniture is no less than 30 cm. This way, everyone can sit down and get up comfortably. In general, oval coffee tables are considered the best solution for tiny spaces.