How Do Power Quality Analysers Help Discover Electrical System Failures
When an electrical system fails, it is a part of the job of an electrician to investigate the problem and find the cause. Today, troubleshooting equipment problems should not be an issue for engineers, electricians, and technicians. Gone are the days when they had to struggle for hours in order to detect a possible electrical system failure since thanks to power quality analysers, they can do it in no time. If chosen and used properly, a power quality analyser will do a great job in troubleshooting purposes, obtaining a baseline data, and measuring/analysing electrical system parameters.
Among the many power quality measurement tools on the market these days, power quality analysers are the most preferred type as they offer real-time readings and can collect downloaded data to the computer for further analysis. Generally speaking, a power quality analyser is a power analyser tool with lots of different functions that can help you be more precise while measuring direct current, alternating current, AC and DC voltage, phase rotation, apparent and effective power, etc.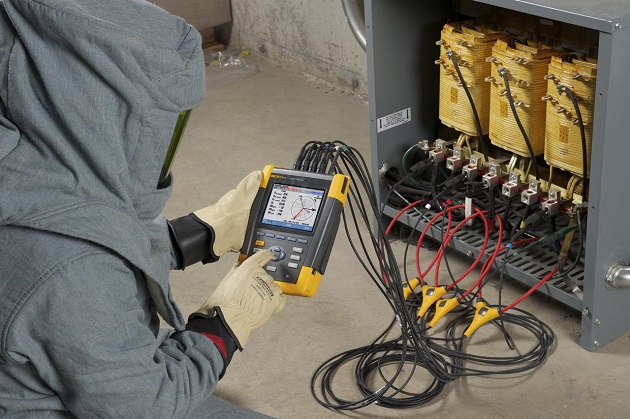 While some power quality analyser can be permanently installed in the distribution system, handled power quality analysers are more convenient to use especially when it comes to troubleshooting a specific problem. Handled power analysers are easy to hold, neither heavy nor bulky, and can measure many parameters like amperage, voltage, frequency, harmonic currents, phase rotation, voltage and current unbalance, power and energy, etc.
Another great benefit of using a power quality analyser instead of some portable data logger is that the latter can monitor almost all the same parameters, however, the former is designed for long-term monitoring/recording that can last from several days to several weeks. Moreover, a power quality analyser can provide real-time values on the screen that cannot be obtained with using a data logger or some other type of test equipment.
To be successful in power quality measurement and analysis means that you need to be successful in the following three areas.
The first one is to plan your survey and determine its purpose by reviewing a one-line diagram of the electrical distribution system.

The second one is to understand all features and functions of the power quality analyser, and how to use it in order to get the needed values.

Last, but not least, know what to look for while observing the downloaded data on the computer.
Bottom line, even though easy to use, one must understand how to properly measure electrical parameters on a power quality analyser. This, along with proper operation is the key to solving power quality issues of all kind.