Discover How You Can Save On Commercial Kitchen Appliances
Whether you plan to open a restaurant or a food catering service, or you just need to renew the inventory in your existing commercial kitchen, you will probably need to invest in quality kitchen appliances. There is no doubt that quality is top priority, but it's often associated with high price tags.
So how can you save on commercial kitchen appliances for sale without compromising on quality? The truth is, this is not impossible, you just need to arm yourself with the right knowledge prior to starting your shopping journey.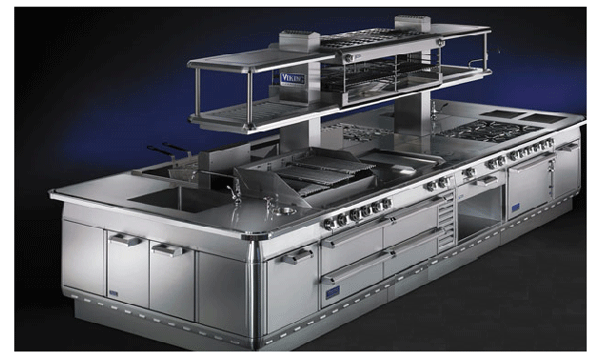 Here are the three ways to save money when shopping for commercial kitchen appliances for sale.
Buy Quality Commercial Kitchen Appliances
Although for quality kitchen appliances you will have to pay more, this is still one of the best money-saving options. Namely, the quality kitchen appliances will save you money in the long run. This is because these items are not susceptible to frequent defects. Given this, you will spare yourself from spending additional money on expensive repairs and in the worst case, being forced to replace the appliance with a new one. Thus, never compromise the quality of the commercial kitchen appliances because of the price.
Buy All The Appliances You Need From One Store
By buying all commercial kitchen appliances for sale from one brand you will not only achieve consistency in you commercial kitchen, but will also you save money. This said, if you buy all the appliances from one brand and from one store, you are more likely to get an additional discount on the total amount you need to pay. To know which brand is worth investing in, get to know the brand by reading reviews and recommendations from other users. If you think that you don't have enough experience and expertise to decide which brand will best suit the needs of your business, ask for professional help.
End of season sales are the best way to find quality commercial kitchen appliances at low cost. There are stores that offer special deals at the end of each season and during holidays. For this reason, keep an eye on the ads in local newspapers, TV, radio or on the Internet. Also, know that online retailers offer sale deals more often as they want to get rid of the old inventory to make room for the new one.