Horse Riding: Discover the Basics of Equestrian Apparel
Horse riding is one of those activities that bring about a lot of benefits: you get to have a great exercise, both for body and mind knowing it provides you with the chance to burn calories and do some problem solving as in the case when you decide how to direct the horse. Furthermore you also improve your coordination, develop core strength and have the much-needed relaxation.
Likewise, you get the chance to bond with your horse throughout the rides and the care from handling feeding and grooming chores to choosing suitable equine legwear. Additionally there's the opportunity to socialise with other riders and instructors so there are physical, mental and emotional benefits all in all.
Of course, to be able to make the most of it you require the adequate horse riding clothing and accessories, created for your safety first and foremost. Though there are different riding styles, the basics are the same, and you won't have to go through a lot of trouble to find equestrian apparel of quality that wouldn't break your bank.
There are many brands nowadays so it's safe to say there's plenty offered in both function and style. To all the fashionistas, you don't have to worry your riding outfit won't be the slightest bit fashionable!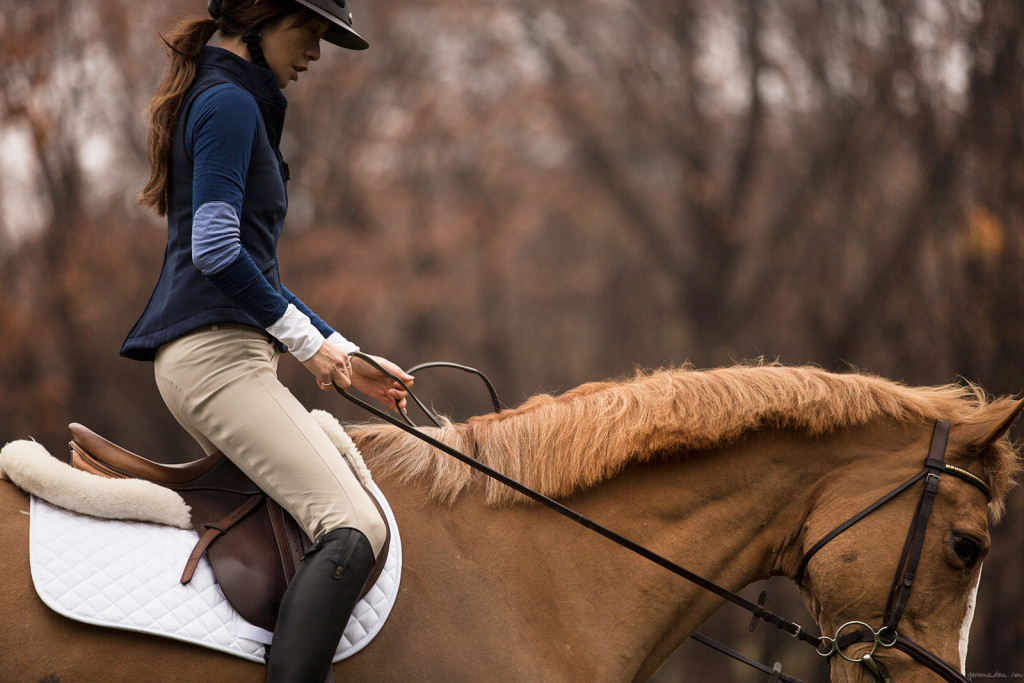 The Basics
Riding pants, also known as breeches and jodhpurs, are essentials along with the shirts (most often polo or sweaters when it's cold), and the difference from regular pants is in the level of comfort they provide given that they're specifically created for horse riding.
In case you're up for style and function combined, you can choose from pants that resemble jeans, knowing there are versatile designs, such as high rise, low rise, knee patch and full seat, and in terms of zipper, side-zip, fly-front and pull-ons – this goes for riding pants in general.
When it's for shows and not just riding for fun or practice, you can expect to wear more formal pieces of pants and shirts, plus coats that add a special touch also remembering to be mindful with the choices you make regarding the colours.
Now, in terms of pairing the horse riding clothing with accessories, belts are a nice way of personalising your outfits, though socks can be of help too. Other aesthetic and practical pieces are gloves and hair nets, and when it comes to safety you can't overlook riding helmets and face guards.
As for boots, you don't have to exactly buy riding boots if it's just a hobby, though finding a pair with the suitable low tread and heel is helpful. Nowadays there's a wide range of specialised boots as well that aren't expensive so that's a thought if budget is what worries you.