Rediscover Simple Style With Maxwell Williams White Basics Collection
Why not have every dinner with style? With elegant and simple Maxwell & Williams White Basics collection that's exactly what you'll get. A fresh and simple collection that features rim and classic shapes, clean design and contemporary elegance, the white basic porcelain makes a perfect addition to every home.
What makes Maxwell & Williams White Basics collection so adorable is the simplicity that radiates sophistication and elegance at the same time. Food brings people together. Maxwell & Williams White Basics servingware makes meal time even more special. Each piece features subtle texture and sleek design that pairs well with any existing tableware you may have at home. Let's take a look at the beautiful Maxwell & Williams White Basic collection.
White Basics Dinner Sets
Add a bit of elegance to your table with Maxwell and Williams white porcelain collection that is trimmed with whimsical details and uncluttered curves that give that contemporary classic feel. The collection comes with bread plates, side plates, dinner plates, platter, six sizes of bowls, coupe pasta bowls,and mugs. Depending on your budget and preferences, you can either go with the 12, 16, 18 or 20 piece dinner sets.
Cups & Saucers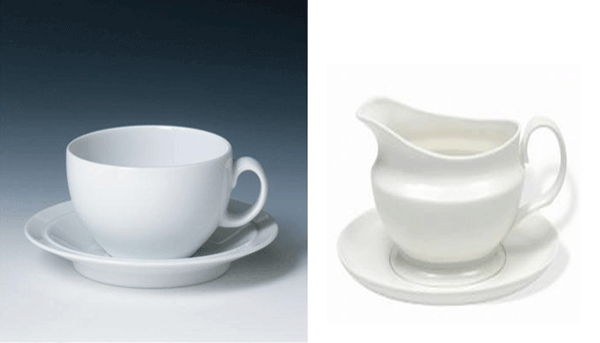 Enrich your table setting with classical rimmed and coupe shapes of cups and saucers. It's the clean design that allows you to pair these beautiful pieces with different colours or shapes. Maxwell & Williams White Basics cups and saucers can be mixed and matched with various styles, including traditional, contemporary, vintage and many others. Make a perfect set for your afternoon tea ritual with white clean teapot, tea cups and saucers.
Cake Stands
The white clean design matches perfectly with the colourful sweets that go onto these cake stands. Desserts look so much better when served in Maxwell Williams White Basics tiered cake stands. These elegant cake stands not only look stunning, but take less space on the table. If you are short with space when having a party or a family dinner, take the white tiered cake stand and place all your sweets at one place. You will bring that Parisian patisserie style to your table.
White Basics Teapots
Tea lovers simply adore Maxwell Williams White Basics teapots. They are clean, durable and practical at the same time. Let's not forget to mention that they are chick and stylish as well. Tea never tasted better. Maxwell and Williams White Basics teapots are made of high quality porcelain that adds a touch of luxury to your classic tea setting.