Revealing the Health Benefits of Red Wine
Is alcohol bad for your health? Many tend to think that drinking alcohol is bad for you and that you should avoid it. But before you agree on this, think twice! What about red wine? Red wine is your ally to a better mood, healthier skin and it can definitely make you feel like you can conquer the world. And who says you can't?
However, that does not mean that you can start drinking one bottle after another. In fact, moderation is the key to enjoy all the proven health benefits of red wine. Yes, proven health benefits! Many of them are backed by scientific evidence based on a wide range of medical studies. So sit back, grab a glass of a nice red wine and read on about the benefits of the miraculous mixture of red wine.
The health benefits of red wine are derived from a number of different mixtures present within the wine. They include:
Resveratrol – one of the main anti-oxidants present in grapes, which is well known for its many health benefits;

Piceatannol – a mixture found in red wine that is similar to resveratrol, which is also found in grapes;

Quercetin – naturally occurring mixture in grape skin that contributes to the colour of the grape.
So, the next time you grab a glass of red wine and think whether you are putting your health at risk, do not feel the guilt and remember these benefits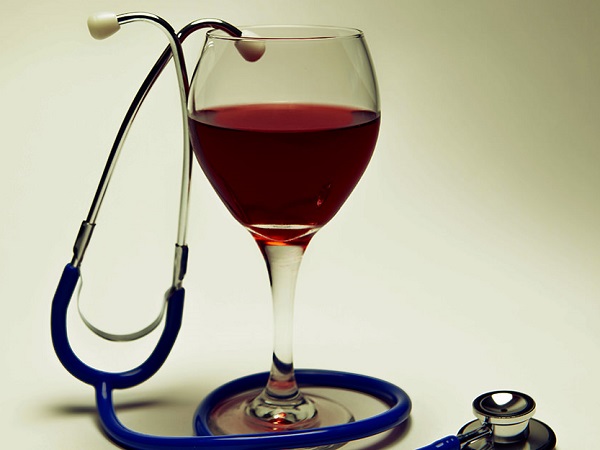 .
Prevents Growth of Fat Cells
Although you may not believe it, but drinking red wine in moderate amounts can actually help prevent the growth of fat cells, hence help you manage your weight. That is because a mixture called piceatannol has abilities to prevent the development of immature fat cells.
Prevents Heart Disease
There is another miraculous mixture found in red wine called resveratrol. This mixture has a bunch of benefits and one of the main ones is its ability to reduce bad cholesterol, and thus help prevent heart disease.
Controls Blood Sugar
Red wine can be very beneficial for individuals that suffer from diabetes type 2. If you are not familiar, people who have diabetes type 2 usually experience a fast rise in blood sugar immediately after a meal. The reason for that is that the body does not produce enough insulin to maintain blood sugar at normal levels. Studies have shown that red wine can help control blood sugar by slowing the passage of glucose though the small intestine into the bloodstream.
Prevents Age-Related Memory Loss
This is one of the less known benefits of red wine, and resveratrol is the responsible party again. Aside from providing numerous benefits for your body, it is also beneficial for your mind as it prevents age-related memory loss. According to some studies, resveratrol has positive effects on a part of the brain which is very important for memory.
Red Wine Can Help Prevent Common Cold
Another great benefit of red wine is that it can also help fight common colds. According to studies, drinking a moderate amount of red wine can hep you create immunity against some viruses that cause cold.